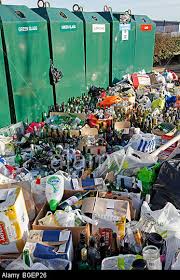 Foyle MLA Mark H Durkan says it's time to seriously consider the introduction of a Bottle Deposit Return Scheme in Derry.
Mr Durkan is seeking meetings with the council and other bodies in a bid to bring a scheme to fruition.
When Mark H.Durkan was Environment Minister in Stormont, he explored the possibility of implementing a Deposit Return Scheme in Northern Ireland.
However, he says his attempts were met with some resistance, politically and commercially. However, he says in a short few years, things have changed.
Mr Durkan has requested meetings with Derry City and Strabane District Council, the Northern Ireland Environment Agency and private businesses to explore this important environmental initiative. He says the council has already led the way with some environmental initiatives, and they have a great opportunity to do so again.
Mr Durkan says the British government has recently carried out a consultation on a Deposit Return Scheme, and Scotland is moving ahead with a scheme there.
He says the North now runs the risk of being left behind - particularly in the absence of a government to drive this idea forward.