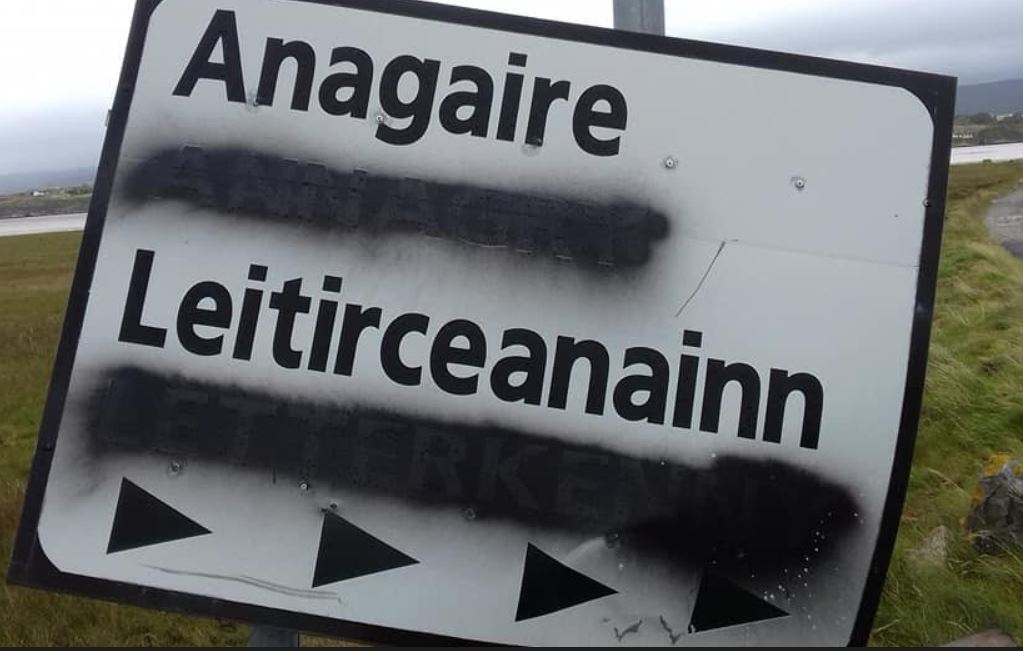 A Donegal County Councillor has refused to condemn the defacing of signs in the west of the county.
In recent weeks, it emerged that a number of signs had the English language translation of the Irish place names sprayed across them.
In a statement, Donegal County Council said it is disappointed at the vandalism and the repair costs would be better spent on other road maintenance needs.
However Cllr Michael Cholm MacGiolla Easbuig says the issue runs much deeper that the defacing of the signs and says he understands why it was done: