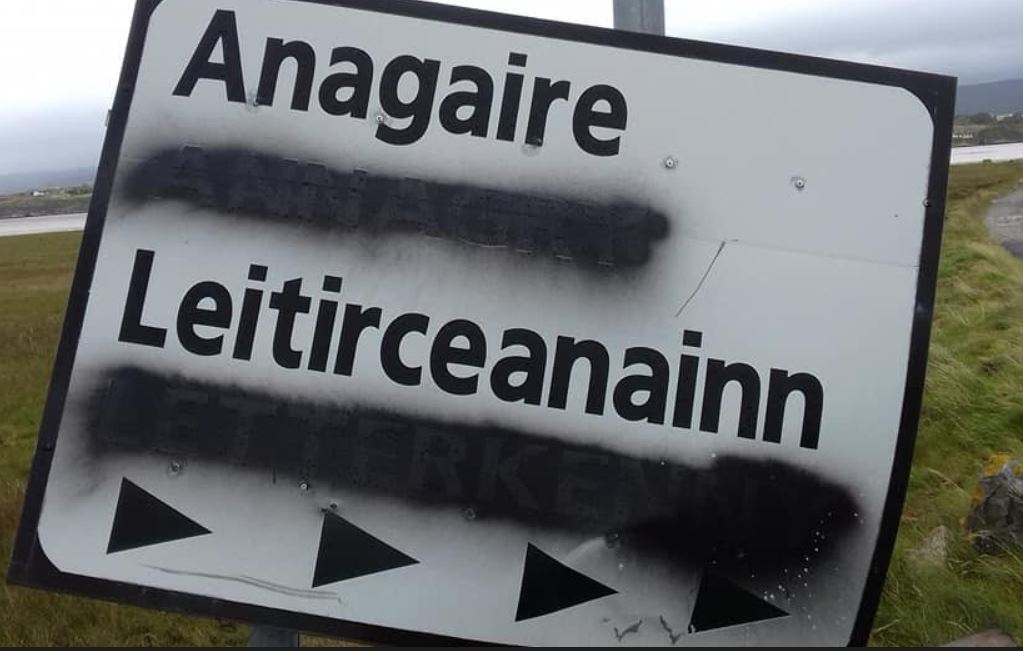 There's further outrage as its emerged more bilingual signs in West Donegal have been defaced.
The vandalism was discovered yesterday morning with one the signs targeted just a short distance from Donegal Airport.
Local Councillor Michael McClafferty has condemned the defacement of the English language on the signs.
Last week, fellow Councillor, Micheal Cholm MacGiolla Easbuig refused to condemn the spate of defacement and said he doesn't believe it will hinder tourists.
However, Councillor McClafferty has appealed to those responsible to desist: