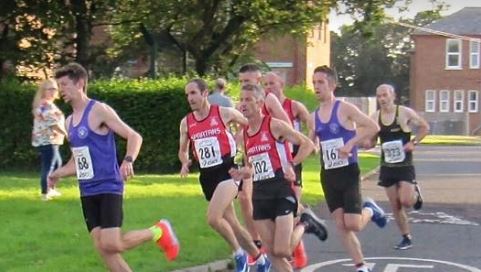 Declan Reed and Anne Marie McGlynn were impressive winners of last night's(Wednesday) 30th edition of Dessie's Run 10K staged on the revised Gransha/Waterside Greenway circuit in Derry.
A very wet and windy afternoon morphed into a blue sky, sunny early evening and while the wind was a factor at times the 150 strong field reveled in the improved conditions.
Declan Reed was matched almost all the way by Gary Slevin and defending champion Scott Rankin but the Spartan kicked clear on the small climb under the Foyle Bridge as they re entered the Gransha grounds, to post an impressive winning time of 31m 33s, chased home by Slevin on 31m 37 and Rankin on 31m 39s.
Anne Marie McGlynn had no problems in defending her female crown and indeed posted a significantly faster time than last year, her very tasty 33m 16s putting the Letterkenny AC star well clear of the Spartan Claire Brennan on 42m26s and Eglinton Runners Dawn Houston on 44m 39s.
Karol Doherty took the Wheelchair honours in 35m 04s and the indestructible super Master Tommy Hughes posted 33m 25s , not bad for a 59 year old!