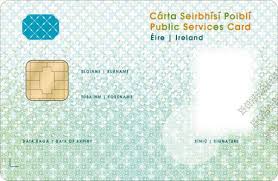 A Donegal councillor is calling on Social Protection Minister Regina Doherty to consider her position after the Data Protection Commission found the State's use of the Public Services Card is illegal.
In March of last year, Cllr Albert Doherty successfully moved a motion calling for the rollout of the cards to be suspended after a constituent complained that he was required to have a card in order to renew his passport and driving licence.
He says not only did the minister disregard that motion, she also disregarded the concerns of the Irish Council for Civil Liberties and numerous other groups and individuals.
Now, Cllr Doherty says the state is potentially facing EU fines because of the minister's actions.........