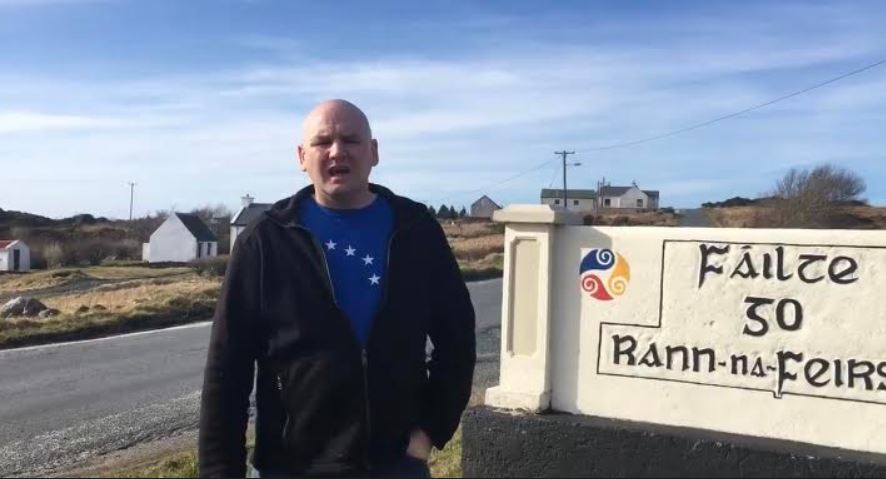 A Donegal councillor has refused to condemn the defacement of English tourism signs in the Gaeltacht region in the county.
Cllr Micheal Mac Giolla Easbuig encourages anyone who feels strongly enough about the Irish language to go out and take "direct action."
He doesn't believe the defacement of the English language version of the signs will hinder tourists.
Cllr Mac Giolla Easbuig is pleading with people to keep Irish alive..............