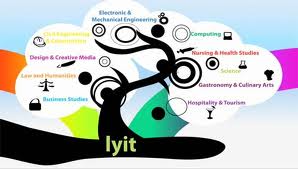 There's been an increase of 300 in the number of places offered at Letterkenny Institute of Technology this year, with the majority of them representing first preference choices.
LYIT President Paul Hannigan says it's a reflection of the continued growth of the facility, which has campuses in Letterkenny and also in Killybegs.
There'll be open days for people on both campuses on next Wednesday for people who have questions about what to do next, including information on vacant places for people currently without an offer.
Paul Hannigan says this year has seen significant milestones......
2019 Course requirements at LYIT - Level 8
Level 6/7