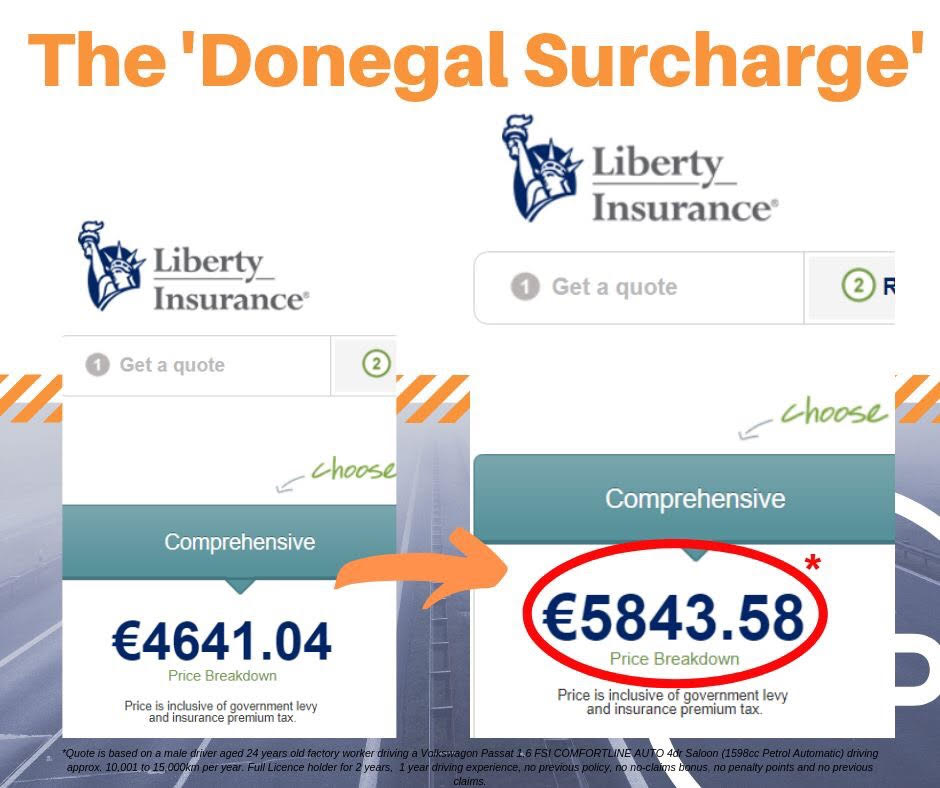 Its emerged that motorists in Donegal are being charged €1,200 more for insurance than anyone residing outside the county.
A 24 year old first time driver living in Letterkenny who held a full Irish licence for two years and had no claims or penalties was quoted €5,843 for insurance whereas had he said he was living in Kilkenny City, his insurance would have been €4,641 for the same level of cover.
Donegal Deputy Pearse Doherty says the evidence he has obtained shows that insurers continue to make huge profits while fleecing their customers.
He says drivers in Donegal are most affected simply because of their postcode: