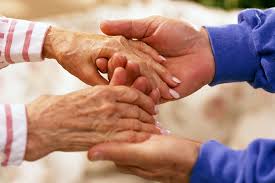 A leading charity has confirmed plans to extend support services for older people in Donegal.
ALONE works to fill in the gaps of state supports and provide a consistency of essential services across the country.
With more than 15,800 people over 65 living in Donegal, more than 6,500 of those live alone.
The charity officially launched their Donegal services today which include merging with existing service provider Good Morning Donegal.
Communications Officer Grainne Loughran says it's hoped that expanding ground-level supports will help to make a positive impact on the lives in the county: