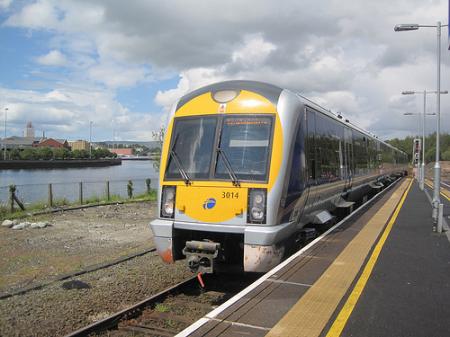 Local transport campaigners 'Into the West' have organised a public meeting to look at the future role rail could play in the North West.
It comes after the Department for Infrastructure in the North has indefinitely suspended the completion of modernisation work to Derry's railway line.
The meeting will look at how an improved and extended rail network in the north-west would help promote economic development, regional balance and tourism.
It's getting underway this evening (Wednesday) from 7pm-8:30pm at the Holywell Trust.
Spokesperson for Into the West Steve Bradley says the service would have far reaching benefits for both Donegal and Derry: