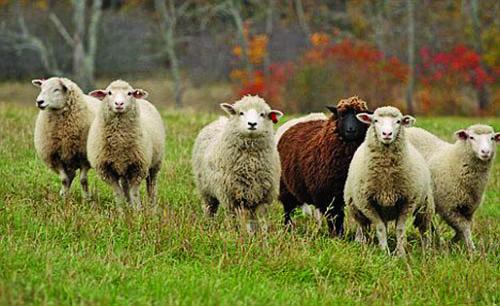 A Donegal Town based businessman has been ordered to pay €10,000 in compensation after his two Alsatian dogs killed three pedigree sheep.
Judge Kevin Kilrane described the killing of the sheep which happened at the farm of sheep and beef farmer Seamus Thomas at Tulywee, Laghey on March 11th last year as an "appalling sight" and would cause "shock, hurt and upset hugely to any farmer".
56-year-old Gregory McGroary of Carrick East, Laghey, who was not in court, pleaded guilty to having no dog licence and being the owner of a dog worrying sheep.
Seamus Thomas told the court that he received a call from Mr McGroary, informing him that his dog's had attacked the sheep.
One of Mr Thomas' rams was put down, a pregnant ewe had been killed and a number of other pregnant ewes needed treatment.
Following on, the court heard, three pregnant ewes had aborted and did not thrive too well as they were very distressed while a third ram did not thrive either and was infertile.
A lesser amount of compensation was offered by the defendant but Mr Thomas estimated €10,000 was needed.
The injured party told the court that his sheep had been worried by dogs belonging Mr McGroary eight years ago and compensation had been paid.
The case was adjourned until September 4th and the defendant ordered to pay the compensation before then.
The Judge also requested confirmation that the dogs were no longer in the jurisdiction.