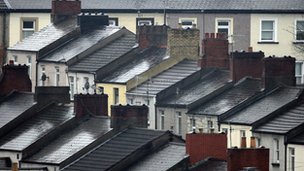 A Donegal County Councillor claims landlords unwillingness to accept HAP payments is forcing people into homelessness.
Councillor Micheal Cholm Mac Giolla Easbuig in raising the issue says there is already a severe shortage of housing and coupled with what he says is the illegal actions of private landlords, is deepening the crisis.
A new report by the Irish Human Rights and Equality Commission has found that there is systemic discrimination in the Irish rental market against people in receipt of housing welfare payments.
Councillor Mac Giolla Easbuig says its unacceptable that people are being left without a home: