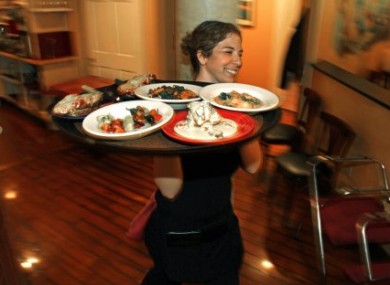 Fine Gael's decision to vote against a Sinn Fein bill aiming to protect hospitality workers rights to tips has been described as shameful.
Donegal Senator Padraig MacLochlainn was speaking after his party's Protection of Employee Tips Bill passed in the Dail.
He says, this is a simple but important piece of legislation and marks an important step forward in strengthening workers' rights.
He says Fine Gael's opposition goes against the democratic will of the Houses of the Oireachtas:
Meanwhile Minister for Employment Affairs and Social Protection, Regina Doherty TD has confirmed that she is bringing draft Heads of Bill to Cabinet next week which will regulate practices around tips and gratuities.
The Heads of Bill going to Cabinet will set out how the Minister intends:
To amend the Payment of Wages Act to ensure that tips and gratuities cannot be used to 'make-up' or satisfy a person's contractual wages; and
To provide for a requirement on employers to clearly display, for the benefit of workers and customers, their policy on how tips, gratuities and service charges are distributed.
Once Cabinet approves this approach, the Minister will proceed immediately with the drafting of the necessary legislation.
Minister Doherty told Highland Radio News the Sinn Fein bill would have unintended consequences..........