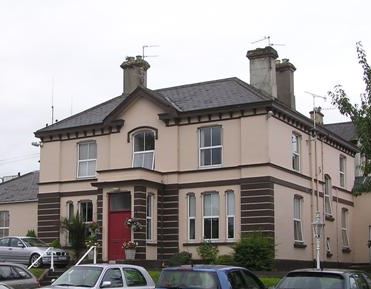 There is shock and bewilderment after the Health Minister failed again to guarantee the services at Donegal's three community hospitals.
Donegal Deputy Pat the Cope Gallagher says a response from Minister Simon Harris lacked any funding commitment for the services at the community hospitals Ramelton, Lifford and Stranorlar.
Donegal Deputy Pat the Cope Gallagher has expressed his shock and bewilderment at the reply given to him following a Dail question put to the Health Minister concerning the future plans and funding for St Joseph's Hospital Stranorlar and Ramelton and Lifford Community Hospitals.
The three hospitals have been the subject of much debate since 2016 when they were earmarked for downgrading.
Deputy Gallagher says in the intervening three years numerous unfulfilled promises have been made.
He says the HSE, on behalf of Minister Harris informed him that the projects will be progressed when funding becomes available and the timelines confirmed on recepit of funding.
The response also said that in the short term, the HSE will invest minor capital in both units 2019 & 2020 in order to deal with HIQA compliance issues.
However, Deputy Gallagher raised concerns that the current capital plan of the HSE and Department of Health is grossly underfunded due to the cost overruns of the National Childrens Hospital.