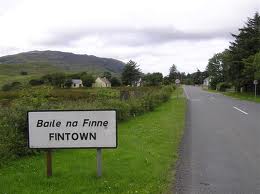 A public consultation event is taking place over road improvements and traffic calming plans for Fintown.
There are also proposals on the table for improved car parking, signage, public lighting and trees/planting.
People are encouraged to have their say with the drop in event taking place this Thursday at the Health and Daycare Centre from 2-8pm.
Cllr Marie Therese Gallagher says it's important for the community to attend to voice any concerns they may have: