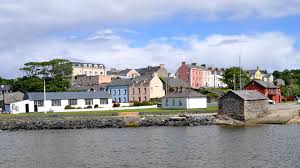 Moville environmental group 'Community for a Clean Estuary' is to launch a video outlining its concerns regarding a proposal by Irish Water to build a waste water treatment plant at Carnagarve.
Residents are being urged to attend the community initiative at Serenity House Moville at 7.30pm next Friday to share any concerns they may have.
The group is concerned that the proposal on the table may pose risks to residents and the local environment.
Spokesperson for the Community for a Clean Estuary, Enda Craig says people deserve to know the full facts of the plans: