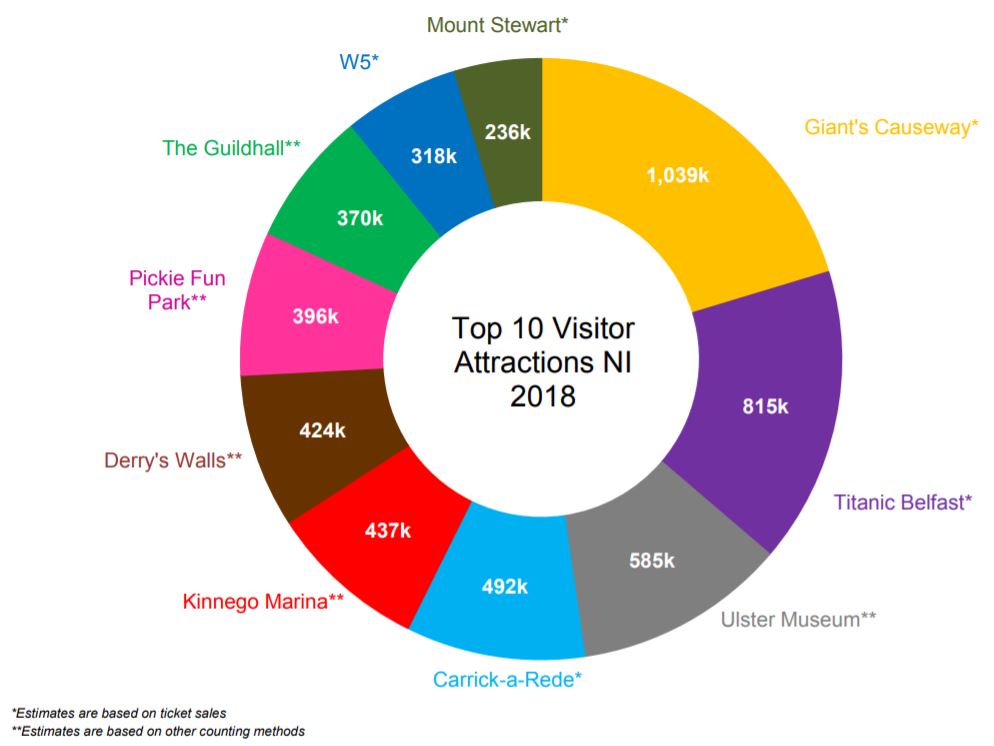 Derry's Walls has been confirmed as Northern Ireland's sixth most popular tourist attraction last year, with 424,000 visitors. The Guildhall was eighth on the list, with 370,000 visitors.
The most popular attraction in Northern Ireland was the Giant's Causeway, with just over a million visitors in 2018.
The Northern Ireland Statistics and Research Agency says last year, there were an estimated 5.0 million overnight trips in Northern Ireland, 2.8 million of them by external visitors.
The estimated expenditure associated with these trips was £968 million.