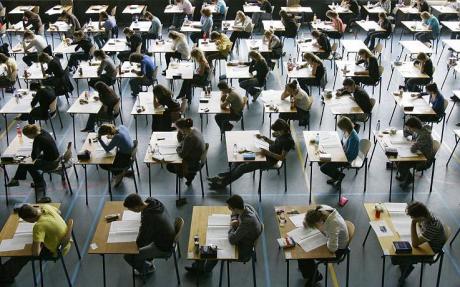 Over 4500 pupils across Donegal begin their Junior and Leaving Cert exams today.
Over the next two to three weeks, more than 54-thousand will sit the Leaving Cert and almost 63-thousand will sit the Junior Cert.
English and CSPE are first up at junior cycle today, while Leaving Cert students will take English Paper 1 along with Home Economics.
In Donegal, there are 2,139 students registered to sit the Leaving Cert exams, 1092 of them female and 1,047 male.
A further 83 will sit the leaving Cert Applied, 26 of them female and 51 of them male.
The Junior Cert also gets underway today, with 2,389 students from Donegal registered to sit the exam, 1,146 of them female and 1,243 of them male.
Education Minister, Joe McHugh, says while the state exams are a big moment for young people, it's important to keep things in perspective: