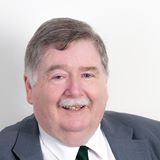 Fianna Fail's strategy in the Glenties Electoral Area will come under the microscope after the election count, with sitting councillors Enda Bonner and Seamus O'Domhnaill set to lose their seats according to observers at the count.
The speculation is that they'll be replaced by party colleagues Noreen Mc Garvey and Anthony Molloy.
Speaking to Oisin Kelly at the count centre, Enda Bonner, who was added by party HQ after failing to secure a nomination at convention, said he received no support from the party locally.........