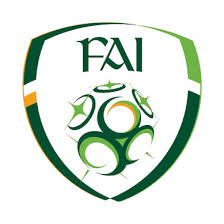 A 4-0 victory over Belgium saw the Republic of Ireland Women's Under-16s get off to an excellent start in the UEFA Development Tournament on Tuesday.
Subsitutes Erin Fildara McLaughlin of Sea Rovers and Sion Swifts Kerry Anne Brown were among the goals.
Having been 2-0 up at the break, McLaughlin put Ireland 3-0 up on the 49th minute, and Brown got number four on the 80th minute, having had a few chances to get on the scoresheet.
The squad is in the Czech Republic for the three-match tournament, which will also see them take on the hosts and the USA over the course of the next four days, having travelled on Sunday.
Under-16s manager Sue Ronan explained that it was a very challenging game for the players, despite what the score-line might suggest.
"I'm really delighted with the result. We were under a lot of pressure in periods of the game, particularly the first 15 to 20 minutes. They looked very fast and fit and we knew we were up against a good side. But we stuck at it and defended very well and they didn't manage to take advantage. Our goalkeeper, Emma Ring also made some excellent saves, she had a great game," said Ronan.