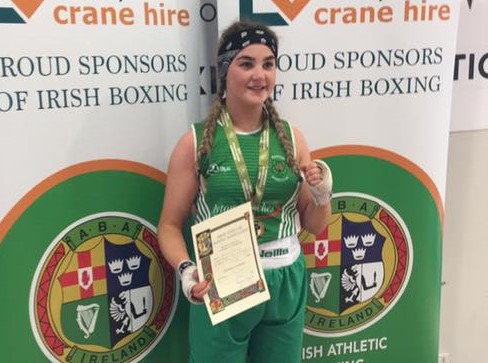 Three Donegal girls picked up National Boxing titles over the weekend.
Brenda Collins of Dunree Boxing Club, Leah Gallen of Raphoe ABC and Illies Golden Gloves boxer Carlagh Irving all won National titles at the National Stadium in Dublin.
Collins defeated Macy Cunningham of Crumlin 4-1 in the 'Girl 4' 45kg final, Gallen was a unanimous decision winner in the 'Girl 6' 66kg final over Ryland's Linda Desmond and Irving defeated Caitlyn O'Connor from the Kilfenora club in the 'Girl 3' 47kg decider.