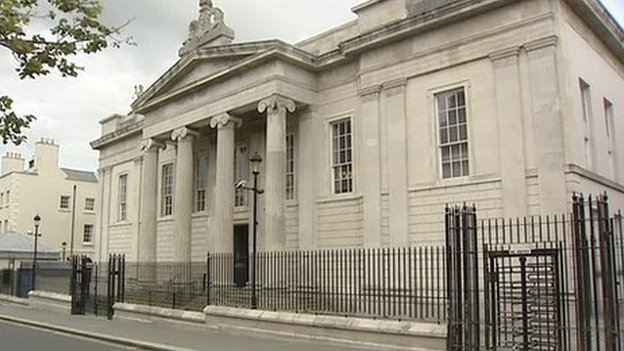 Two men - accused of rioting in Derry on the night journalist Lyra McKee was killed - have been refused bail.
51-year-old Paul McIntyre of Ballymagown Park in Derry, and 38-year-old Christopher Gillen of Balbane Pass, also in Derry, have both been charged with riot related offences.
The pair have been remanded in custody after appearing at Derry Magistrates' Court earlier.
A police officer told Derry Magistrate's Court that the rioting and disorder that occurred the night journalist Lyra McKee was shot was 'staged and premeditated.'
The men were both charged with possessing and throwing petrol bombs and the arson of a Ford Transit Tipper Truck.
Gillen was further charged with hijacking the Tipper truck.
During the disturbances four vehicles were hijacked and three of them were burnt out.
In the course of the disturbances shots were fired at police and journalist Lyra McKee was hit.
District Judge Barney McElholm said that while there was no evidence that either man was involved in a proscribed organisation, they were involved with Saoradh, an organisation 'with a very clear and defined ideology' and that was not going to change overnight.
He said that neither man was a suitable case for bail and remanded them both in custody to appear again on May 30.