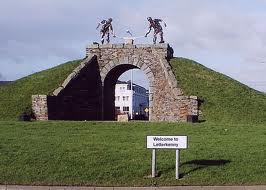 Teething problems as part of planned works by Irish Water are to blame for long delays experienced by motorists travelling into Letterkenny this morning.
Traffic gridlock was reported on the main approach road into the town as only one out of four lanes was open between the Dry Arch and Polestar roundabouts.
The traffic management plan was to have two lanes open at all times on a rotating basis to facilitate effective traffic flow.
Speaking on today's Nine Till Noon Show, Spokesperson for Irish Water John McElwaine admitted that the plan was not implemented this morning: