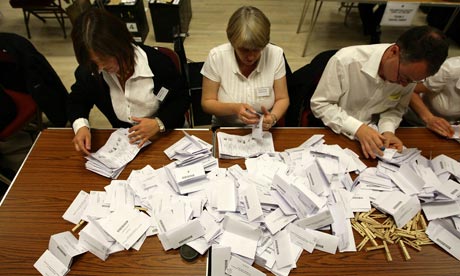 Counting continues on day two of Northern Ireland's local elections.
Despite some councils having finished, others are only starting to be tallied up.
So far, Sinn Fein and the DUP are in a battle for the most seats across the 11 local councils.
Other parties are still playing catch up with the likes of the UUP dropping a number of key seats - but they're still ahead of the SDLP.
In Derry, well known republican Gary Donnelly has been re-elected in a ward covering the Creggan area of Derry, where Journalist Lyra Mckee was shot dead by the 'new IRA' last month:
Meanwhile, the Alliance Party have seen major gains and have broken into new councils for the first time.
One major surprise was in Derry according to party leader Naomi Long: