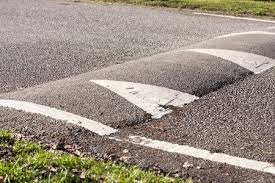 It's been claimed that calls for traffic calming measures in residential areas in Letterkenny are falling on deaf ears.
There's concern locally in a number of areas in the town over the high speed of some motorists, with hopes that a ramp system could be implemented to improve the safety of both children and pedestrians.
However Donegal County Council says it has to current plans to introduce a ramp system in the highlighted areas.
Cllr Ciaran Brogan says ramps have worked well elsewhere in the town and is urging the road section to revisit the issue: