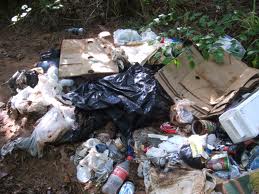 An Illegal dumping issue in the heart of Letterkenny has been referred to the litter warden department at Donegal County Council for investigation.
The area between McClure's Terrace and Lower Ard O'Donnell is said to have become a dumping ground for trash and litter.
Most recently, large bags of household rubbish were discovered at the location.
Cllr Adrian Glackin says efforts will be made going forward to counteract the problem: