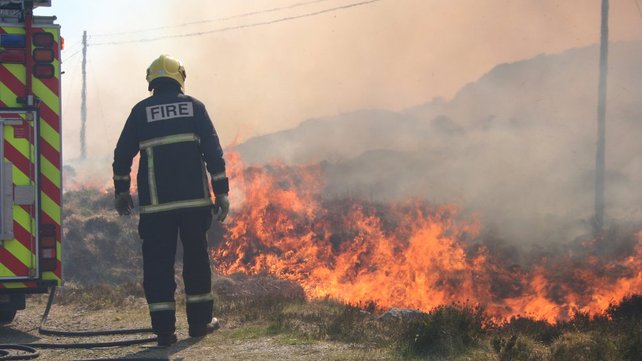 Wildfires in West Donegal are now under control after an Air Corps helicopter dropped over 42,000 litres of water onto the smoldering gorse.
A huge damping down operation has been taking place.
The situation from Annagry to Kincasslagh is under control - although some hot-spots remain.
Tributes have been paid to local volunteers who battled the fire all day yesterday, eventually being joined by a Defence Forces helicopter just before teatime.
Local Councillor Michael Colm Mac Giolla Easbuig says the community in the area is strong, and some people put themselves at risk to fight the fires.............
Earlier in the day, Donegal County Council had hired in a helicopter to help with the firefighting effort, and eventually at 5pm, an army helicopter joined the operation.
Local Deputy Past the Cope Gallagher says it took seven hours and constant contact
between local politicians and Minister Paul Keogh for that to happen, and that's just not acceptable.
He says protocols must be put in place for future incidents.
He's also been paying tribute to local volunteers................