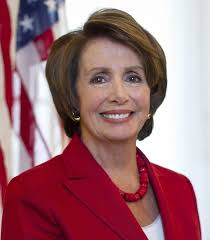 The Speaker of the US House of Representatives made a flying visit to Donegal this morning ahead of a series of engagements in Derry today.
Nancy Pelosi crossed the border into Bridgend, where she again stressed the importance of maintaining the integrity of the Good Friday Agreement.
She reiterated a point she has made on a number of occasions during her Irish visit as part of a congressional delegation, saying Brexit cannot undermine the peace process.............