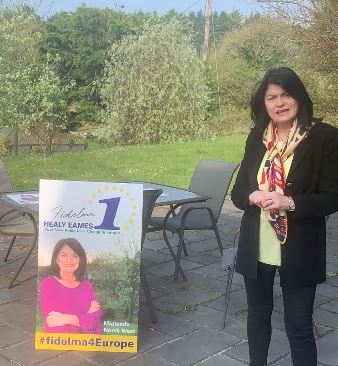 A former Fine Gael Senator who is now standing as an independent candidate in next months European Election has launched her campaign in Donegal today.
Dr. Fidelma Healy-Eames says the region has been left behind by the government, and many people in Donegal really feel this.
She says the constituency has been down-graded by the EU from a 'developed' region to a 'region in transition', and that highlights the need for more investment and support.
Drealey-Eames says the neglect of rural Ireland will be the central theme of her campaign...........