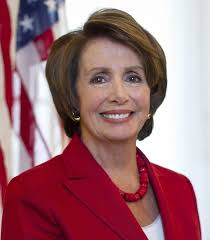 Nothing must happen to cause the return of a hard border with Northern Ireland, according to the Speaker of the US House of Representatives.
Nancy Pelosi addressed a joint sitting of the Dáil and Seanad this afternoon.
She said the Good Friday Agreement is a beacon of peace to the rest of the world.
Speaker Pelosi said Brexit can't be allowed to change that.............