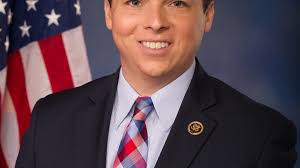 A US Congressman says he hopes a solution can be found to normalise the status of the tens of thousands of Irish people living in the Unites States undocumented.
Brendan Boyle, whose father is from Glencolmcille was speaking to Highland Radio as part of a Congressional delegation on a visit to Ireland today.
Led by US Speaker of the House Nancy Pelosi, the group has been impressing the importance of the Good Friday Agreement being respected in the brexit process.
Congressman Boyle, who is the only member of Congress with an Irish born parent, says he is hopeful a solution on the undocumented can be found: