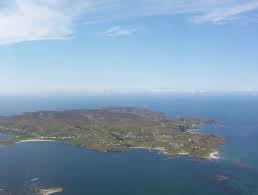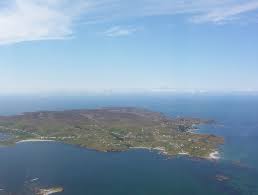 A Digital Hub has been established on Arranmore Island as part of a partnership involving the Arranmore Business Council, Donegal County Council and Three Ireland.
Islanders say until now, the lack of connectivity has made working remotely from the island almost impossible, as well as hampering the growth of existing businesses and restricting the potential for new ventures on the island.
In a statement, Three Ireland says the Arranmore community of 469 people is progressive and vibrant but faces the same challenges in maintaining its population as are seen across Ireland's islands.
Connectivity has been identified as a key issue, and Three has partnered with the Arranmore Business Council to help deliver this. A Digital Hub has been established by the Arranmore Business Council with the support of Donegal County Council, to facilitate effective remote working.
Three has provided the infrastructure to the 13 desk digital hub, which now provides locals and visitors with what the company says is a state-of-the-art work environment and conferencing facilities.
Broadband has also been enhanced at Scoil Athphoirt and in the medical centre which will facilitate telemedicinal applications including video consultations with consultants on the mainland, saving patients a four-hour round trip to Letterkenny or overnight trip to Dublin.