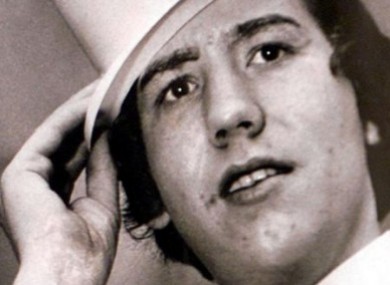 A fresh search for the remains of a man who was murdered and secretly buried by the IRA, will commence in Monaghan this morning.
19 year old Columba McVeigh from Donaghmore in County Tyrone was abducted and killed by the IRA in 1975.
He was one of 16 victims known as the Disappeared, so far 13 of them have been recovered.
Columba's body has never been found despite four searches being carried out for his remains in a bog at Bragan, near Knockatallon in north County Monaghan since 1999.
The search which will resume with morning, is being carried out by the Independent Commission for the Location of Victims' Remains which remains convinced that Columba is buried locally.