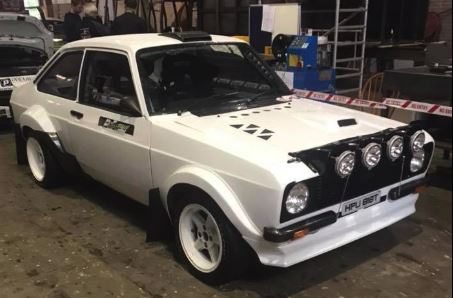 Kevin Eves and Chris Melly took victory in the National Category of the Ulster Rally.
They finished 17.6 seconds ahead of second placed Camillus Bradley and Crawford Henderson. Eves was driving an Escort MkII as his own Toyota Corolla is out of action at the moment.
It was a good rally for other Donegal drivers with Dale and Kyle McGettigan finishing 4th overall, John Bonner in fifth and J.R. McDaid seventh overall.
Kevin spoke with Chris Ashmore on Sunday Sport, and he told Chris why they were in an Escort MkII...