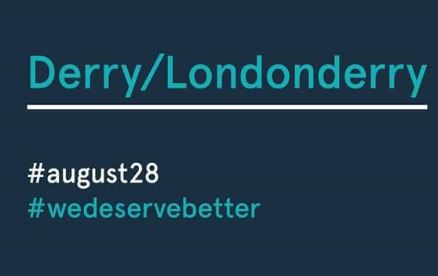 A series of events will take across Northern Ireland on Tuesday week next, August 28th, to highlight the length of time the Assembly at Stormont has been inactive.
Derry's Guildhall Square is one of the areas where people will hold signs numbered from 1 to 589, highlighting the number of days since the assembly collapsed in December 2016.
Sinead Quinn is one of the organisers of the Derry event - Earlier today, she spoke to Greg Hughes in the Nine til Noon Show..................