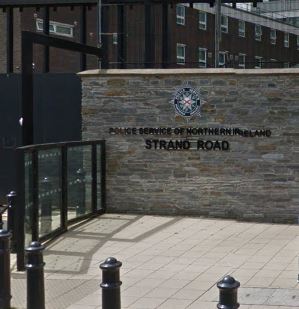 Police have confirmed that they are treating incidents at a bonfire in the Bogside area of Derry last night as a hate crime.
Poppy wreaths and the names of murdered police and prison officers were placed on the bonfire before being set alight.
Chief Inspector Paul McCracken said they received a number of reports that material, some of which is clearly distasteful and offensive, had been placed on a bonfire in the Meenan Drive area of the city yesterday.
Police say they are treating this as a hate crime and are seeking to identify those responsible.
He added that they take hate crime very seriously and actively investigate all incidents reported and says hate crime is wrong on all levels and the PSNI will do everything it can to ensure that everyone, from whatever background, can live free from prejudice, fear and discrimination.
Anyone with information that can help identify the perpetrators are asked to contact the PSNI.
Meanwhile, Police have confirmed three petrol bombs were thrown at officers in the vicinity of the city's walls last night.
A 35 year old man remains in police custody at this time on suspicion of making, possessing and throwing a petrol bomb.