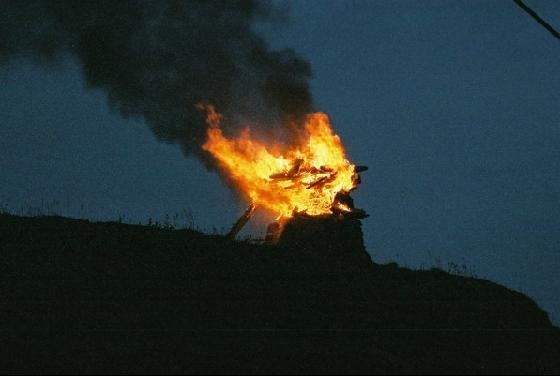 There's condemnation in Derry this morning after poppy wreaths and the names of murdered police and prison officers were placed on a bonfire in the Bogside area and set alight last night.
In some nationalist areas, it's a tradition to light bonfires on August 15th to mark the Feast of the Assumption.
Its reported that a number of petrol bombs were also thrown at police in the vicinity of the city walls during disturbances last night.
Local Councillor Brian Tierney says this behaviour will not be tolerated and there cannot be a return to the disturbances experienced in the area in July: