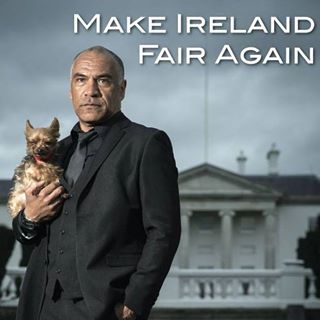 Donegal presidential hopeful Kevin Sharkey has compared Donald Trump to film star John Wayne.
The Donegal man launched the defence of Trump while speaking to Carlow County Council seeking their nomination to run for the Áras.
Businessman Gavin Duffy, Senator Joan Freeman and former Aer Lingus worker Patrick Feeney also addressed the council.
Kevin Sharkey spoke strongly about immigration, and was asked for his feelings about Donald Trump: