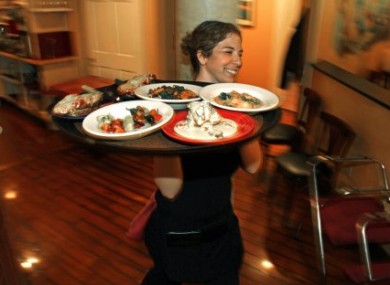 A report published by the Restaurant Association of Ireland has revealed that since the reduced VAT rate was introduced in July 2011, 2,349 new jobs have been created in the hospitality industry in Donegal.
The RAI is now urging the Government to retain the 9% VAT rate for the tourism and hospitality sector, as they believe it has improved the competitiveness of the sector, while ensuring the viability of many small businesses.
It comes as Minister Shane Ross, yesterday suggested a two-tier tax system with the VAT rate increased to 13.5% for large hotels only.
The report published by the RAI has revealed that 2,349 new jobs in the Accommodation and Food Services sector have been created in County Donegal since the introduction of the reduced VAT rate of 9% in July 2011.
Between the second quarter of 2011 and the first quarter of 2018, the number of people working in the Accommodation & Food Services sector nationally increased by 54,400, taking total employment from 117,300 to 171,700 on a seasonally adjusted basis, accounting for 7.7% of total employment in the economy in the first quarter of this year.