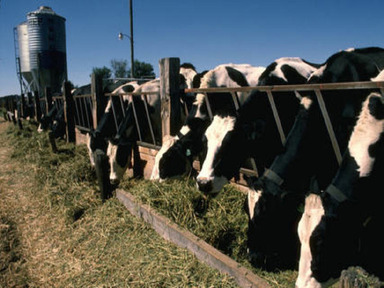 A Midlands North West MEP says the fodder situation facing many farmers across the country is extremely serious and requires detailed and urgent attention.
Mairead McGuinness says there is much concern as to how farmers and their families will be protected.
Midlands North West MEP Mairead McGuinness says the drought continues to impaact on many livestock farms with severe shortages being experienced and winter feed stocks already being utilised to feed animals.
The first-Vice President of the European Parliament says recent weather patterns are forcing farmers to question how they are going to cope and what is a sustainable production system.
She says a debate on this issue is necessary for the medium to long term future of farming.
The MEP says there is much concern also about "the impact this is having on farmers and their families. The extra financial costs of buying-in feed is serious, but so too is the level of stress and worry which farmers are having to deal with."