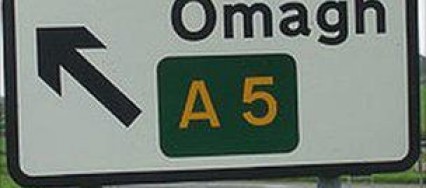 A West Tyrone MP is reiterating calls for the delivery of the A5 to proceed without delay.
Órfhlaith Begley says following concerns over delays in the completion of the A5 Transport Corridor she is now urging the Permanent Secretary to ensure no further stumbling blocks are met.
West Tyrone MP Órfhlaith Begley has called on the Permanent Secretary ahead of a meeting with the Department in the coming days to ensure the completion of the A5.
She says a clear written Ministerial decision was given before the collapse of Stormont and says she can see no reason why this vital piece of infrastruture cannot proceed following the resoultion of the current legal proceedings.
The MP syas not only in the A5 vital for economic and social development but is a gateway for the whole North West region.