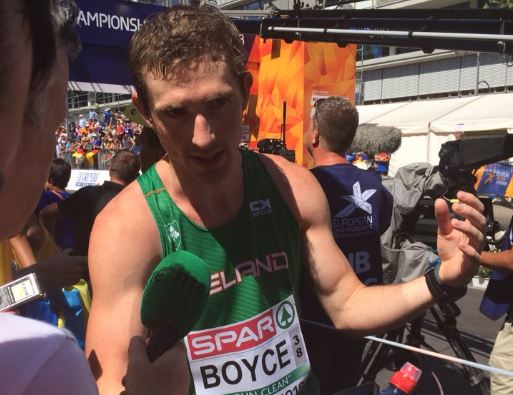 Milford's Brendan Boyce finished 19th in the 50k walk today at the European Championships in Berlin.
The Finn Valley AC athlete had to deal with temperatures of over 30 degrees Celsius, but the two-time Olympian finished in a time of just over four hours.
Maryan Zakalnytskyy of Ukraine was the eventual winner of the race with a time of 3:46:32.
Boyce said after the race that he 'went at it and was looking to come away with positives.'
Brendan Boyce on his 19th (official) place finish in 4:02:14 #upboyce pic.twitter.com/9vmkSfTlp6

— Athletics Ireland (@irishathletics) August 7, 2018