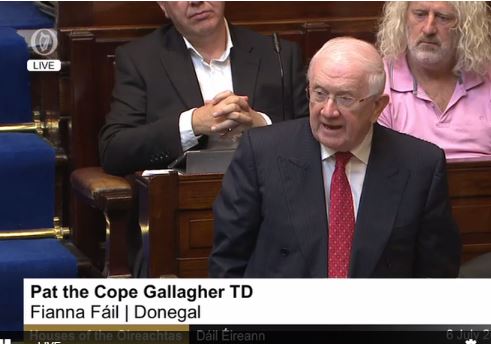 Donegal Deputy and Leas Cheann Comhairle Pat the Cope Gallagher has rejected claims he has a selective memory, as discussions continue about the future of rural post offices.
Yesterday, Deputy Gallagher criticised government Chief Whip Minister Joe Mc Hugh as it emerged 13 post offices in Donegal could be facing closure. Fine Gael Councillor Terence Slowey then accused Deputy Gallagher of having a selective memory, highlighting post office closures in Donegal under Fianna Fail led governments.
However, Deputy Gallagher says it is vital for public representatives to work together to retain services, rather than talking what he termed as 'gibberish'............