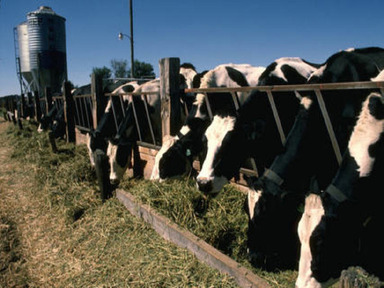 Fianna Fail is calling on Minister for Agriculture Michael Creed to urgently take action to prevent a further fodder crisis this coming winter.
The party's Agriculture spokesperson, Donegal Deputy Charlie McConalogue, has said the financial implications of another fodder crisis emerging in the coming months could be disasterous.
The party has published a plan, with 12 key actions needed to avert such a situation.
According to Deputy McConalouge it's crucial that Minister for agriculture Micheal Creed takes immediate action and inititiates all appropriate interventions available to help farmers cope in the coming months.
Fianna Fail is calling for the implementation of a 12 point plan, which details actions urgently needed to avert another fodder crisis this coming winter, the financial implications of which, Deputy McConalouge maintains, cannot be understated.
Among the 12 points in the plan, a nationally financed hardship fund to help farmers struggling with fodder reseves, as well as a warning to traders and processers that severe weather conditions are not used to drop the price paid to farmers for their produce