U2 were the music business' top earners in the US in 2017, according to industry publication Billboard, with $54.4 million in "take-home pay".
Billboard said U2 earned $52 million from touring; $1.1 million from sales; $705,200 from publishing and $624,500 from streaming to top its Money Makers list."The bulk of the band's $54.4 million in take-home pay came from its Joshua Tree Tour," Billboard explained, "which played 28 US dates, including a headlining slot at the Bonnaroo music festival."

"Bono & Co.'s recorded work generated $2.4 million of the act's total take, but even that revenue got a boost from its live show," Billboard continued, noting that U2's 2017 album Songs of Experience was bundled with ticket sales for this year's eXPERIENCE + iNNOCENCE Tour.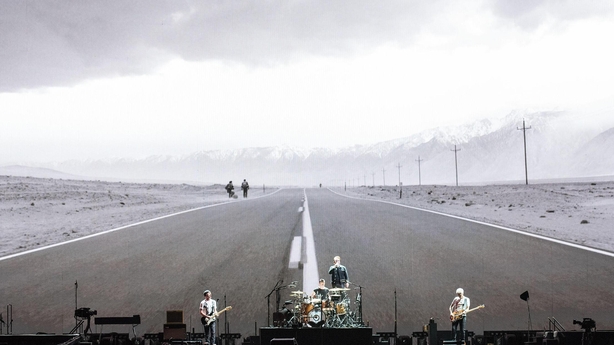 Garth Brooks was in second place on Billboard's list with $52.2 million, with Metallica in third with $43.2m.
Bruno Mars was fourth with $40.7m, and Ed Sheeran was fifth with $31.3m.
Lady Gaga was the highest ranking female artist in sixth with $29.7m.
rte.ie