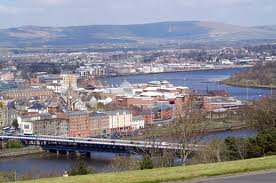 It's been confirmed that the issue of a City Deal for Derry was raised during this week's meeting between a Sinn Féin delegation and British Prime Minister Theresa May.
Foyle MP Elisha Mc Callion says Ms May was told that a city deal for Derry must be seen as art of the inclusive growth strategy for the wider north west, and the Irish Government would also have a role in funding it.
At present, a city deal is being prepared for Belfast, and Elisha Mc Callion says previous suggestions that Derry might be considered as an element of that deal are not acceptable.........