RTÉ has been named Broadcaster of the Year at the 2018 New York Festivals International Radio Awards, the fifth time in six years it has won the award.
Along with the top accolade, RTÉ also won 41 awards in the radio categories, including 24 medals for programmes on RTÉ Radio 1 and RTÉ lyric fm.
The awards included eight for RTÉ Radio 1's Documentary on One; seven for Drama on One and an award for Best Talk/Interview Special for the Sunday with Miriam programme The Kingsmill Massacre: A Survivor's Story.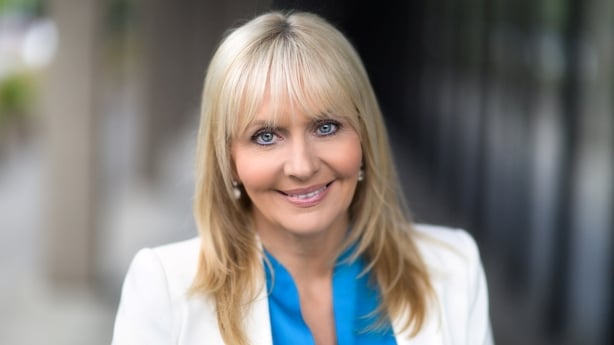 Rose Anderson, VP & Executive Director of New York Festivals International Radio Awards, said RTÉ's creative teams had once again "demonstrated a mastery of the art and craft of radio".
"This achievement at the highest level acknowledges a depth of subject matter and storytelling ability, along with technical innovation, and has captured the attention and respect of their listeners and the New York Festivals International Radio Awards Grand Jury," she added. "Congratulations on another brilliant year."
Jim Jennings, Managing Director of RTÉ Radio, said winning Broadcaster of the Year was "a great honour for everyone in RTÉ".
"This is extremely important to us as a public service broadcaster," Jennings continued. "This coveted international prize shows that RTÉ Radio is a serious player on the world media stage.
"Across the board, from the acclaimed Documentary on One and Drama on One, to our Factual, Arts, Music and Entertainment programmes and lyric fm, our production teams have demonstrated their capacity to compete and win against some of the largest and best of the world's broadcasters."
Winning RTÉ programmes at the 2018 New York Festivals Radio Awards:
Gold
1)    RTÉ Radio 1 Documentary on One: Do No Harm
2)    RTÉ Radio 1 Documentary on One: The Little Mouse in the Corner
3)    RTÉ Radio 1 Documentary on One: 007, The Irish Connection
4)    RTÉ Radio 1 Drama on One: The Little Penpal by Caitríona Ní Mhurchú
5)    RTÉ Radio 1 Drama on One: From Eden by Stephen Jones, Starring Seána Kerslake
6)    RTÉ Radio 1 Drama on One: The Little Penpal by Caitríona Ní Mhurchú, Narrated by Kathy Rose O'Brien
7)    RTÉ Radio 1 Drama on One: 100 Everyday Menaces by John Morton, Directed by Kevin Reynolds
8)    RTÉ lyric fm Vocal Chords: In Conversation with Peggy Seeger
Silver
1)    RTÉ Radio 1 Documentary on One: Pisusuuq, The One Who Walks
2)    RTÉ Radio 1 Documentary on One: Return to Shark Island
3)    RTÉ Radio 1 Documentary on One: The Orwell Wheeler
4)    RTÉ Radio 1 Documentary on One: Perfume Isle's Fatal Lure
5)    RTÉ Radio 1 Documentary on One: An Unholy Trinity
6)    RTÉ Radio 1 Drama on One: Veiled by Louise Lewis & Gorretti Slavin
7)    RTÉ Radio 1 Drama on One: From Eden by Stephen Jones
8)    RTÉ Radio 1 The Kingsmill Massacre: A Survivor's Story (Sunday with Miriam)
9)    RTÉ Radio 1 Life After Loss (Human Relations)
10)  RTÉ Radio 1 REM Out of Athens (Ken Sweeney)
11)  RTÉ Radio 1 Libyan Survival - Refugees Rescued from Sea
12)  RTÉ lyric fm The Lyric Feature: His Chosen Islands Richard Murphy in the West
13)  RTÉ lyric fm The Lyric Feature: Politics, Pleasure & Empire: Making Ireland's Grand Gardens
Bronze 
1)  RTÉ Radio 1 Drama on One: K.L.O. for the Doggy by Robert Barrett
2)  RTÉ lyric fm The Lyric Feature: The Banshee and the Tiger
3)  RTÉ lyric fm Naturefile
Finalist Certificate   
1)    RTÉ Radio 1 Documentary on One: Richard Hayes, Nazi Codebreaker
2)    RTÉ Radio 1 Documentary on One: The Tattooed Irishman
3)    RTÉ Radio 1 Documentary on One: The Brigadier
4)    RTÉ Radio 1 Documentary on One: The Occupation
5)    RTÉ Radio 1 Documentary on One: A Man Out of Time
6)    RTÉ Radio 1 Documentary on One: Polar Opposites
7)    RTÉ Radio 1 Drama on One: Veiled by Louise Lewis & Gorretti Slavin
8)    RTÉ Radio 1 Drama on One: From Eden by Stephen Jones
9)    RTÉ Radio 1 Colm O'Regan Wants a World Wide Word
10)  RTÉ Radio 1 Song of Winter, Summer of Love, LA Dreams
11)  RTÉ lyric fm Classic Drive Early Music Day at King John's Castle
12)  RTÉ lyric fm John Kelly's Mystery Train
13)  RTÉ lyric fm The Lyric Concert with Mícheal Ó Súilleabhain
14)  RTÉ lyric fm Jerusalem Passion
15)  RTÉ lyric fm Culture File Weekly: Spill Simmer Falter Wither...Translate?
16)  RTÉ lyric fm Opera Night: Eithne by Robert O'Dwyer
17)  RTÉ lyric fm The Lyric Feature: The Rain Box
rte.ie