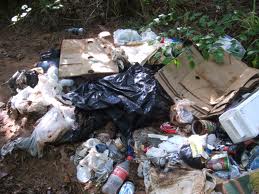 For the last six months RTÉ Investigates went undercover investigating the ever increasing problem of illegal dumping and how councils regulate and prosecute waste offenders.
Donegal proved the poorest performing council in Ireland for its inspection rate of its facilities and for its investment in waste services.
Between 2014 and 2016 Donegal had just two members of staff to regulate the 44 waste permits in the area.
Between 2015 and 2016 Donegal spent €4.20 per person on waste management, planning and regulation services compared to the national average of €17.22, less than every other local authority compared to the amount of people living there.
Reporter with RTE Conor Ryan was speaking ahead of tonight's documentary Ireland's Wild Waste:
In a statement to RTÉ Investigates, Donegal County Council said the analysis does not reflect all of its efforts in the area of waste management and enforcement but that it has secured funding to hire extra staff.
It added Donegal County Council remains committed to addressing waste management issues and will continue its efforts to do so.