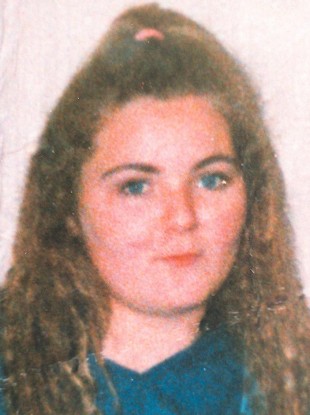 Belfast Coroner's Court has heard today that there is still uncertainty over whether a grave exhumed in the search for missing Castlederg teenager, Arlene Arkinson has no links to her disappearance.
According to RTE News, coroner Brian Sherrard said confirmation that remains removed from the Co Sligo grave are not those of the teenager had failed to draw a line under the issue, as he suggested the need for tests on other bodies buried in the plot.
15 year old Arlene Arkinson disappeared after attending a disco in Bundoran in 1994. She was last seen in the company of convicted child killer Robert Howard, who died in prison in 2015.
It has been confirmed that the body exhumed from the grave in Sligo was that of a man and not a woman as was previously thought.
The corner said gardaí needed to clarify whether there was another body in the grave, other than the four formally registered and if all of remains found in the plot had been examined.
Mr Sherrard said; "It would be foolhardy if at this stage I was to draw a line under this."
It's understood files showed that a body was discovered in 1996 by gravediggers but not reported until 1999.
The grave was not exhumed until March of this year.
RTE News is reporting that, the coroner will not deliver his findings of the inquest until a number of outstanding issues, including around the Co Sligo grave, are resolved.