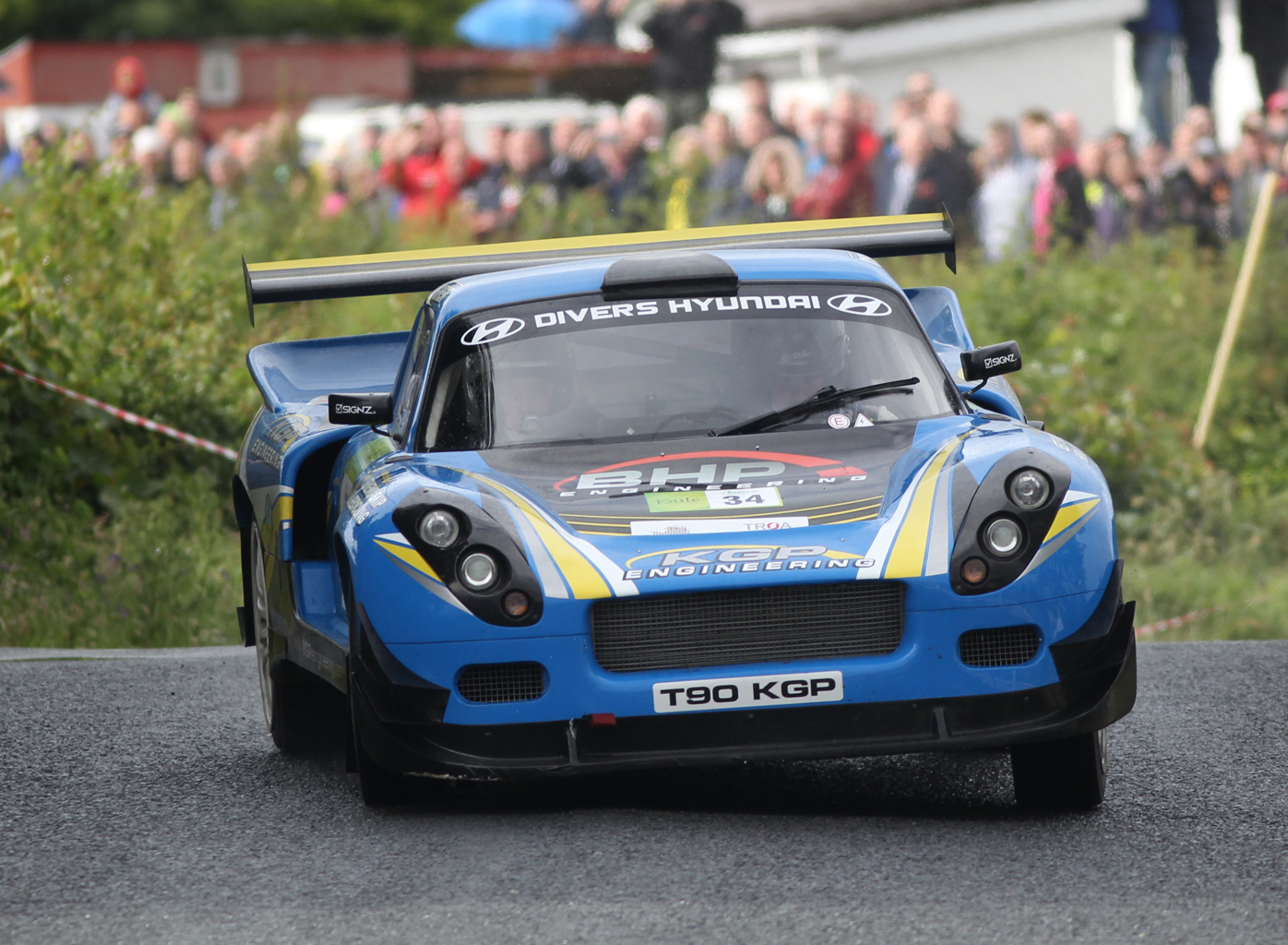 There's just one stage left in the Joule Donegal International Rally and Manus Kelly & Donal Barrett look set to claim their third Donegal International title in a row. They are 53.7 seconds ahead of Sam Moffett, who is now 15.2 seconds ahead of his brother Josh Moffett in third.
In the National Category, the scene is set for Ian Barrett and Paul McGee to claim victory there, but Kevin Gallagher and Noel O'Sullivan (pictured above) pulled a few seconds back to leave the gap at the top at 28.2 seconds.
Oisin Kelly was at the end of SS19 Atlantic Drive...